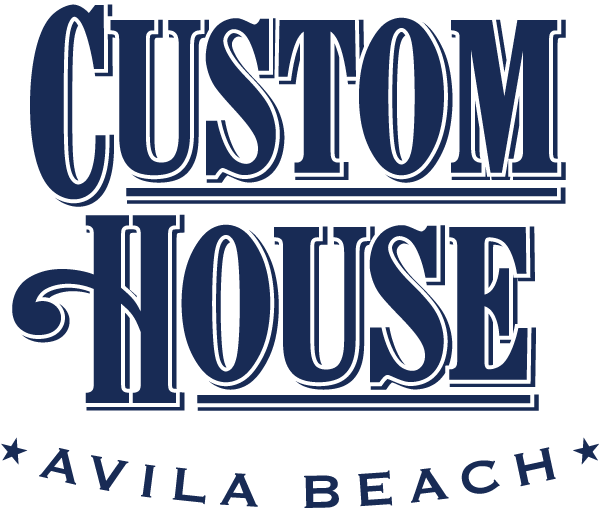 Prices reflect cash or gift card payment. Payments made with credit cards will be subject to a 3% non-cash adjustment.
Weddings
One of the most memorable moments in life is made even more memorable at The Custom House. We work hard to create the wedding and reception of your dreams and deliver an event that leaves you with memories you'll cherish forever. The beauty of our Wine Cellar combined with the backdrop of Avila Beach makes our venue a breathtaking location for your special day. Our Wine Cellar can accommodate up to 100 guests with a dance floor and 110 without.
Contact our Events Department
Events & Meetings
Our Wine Cellar Room has the ambiance to match whatever type of occasion you are planning. With room for up to 110 guests, it can easily feel like an extended dining room or like your own private ballroom to entertain your guests. A wide variety of delicious food is available, from mouth-watering appetizers to delectable surf and turf. We are also happy to help you create a custom menu tailored to your needs.
Contact Us
We are located at 404 Front Street in Avila Beach, California.
Phone: (805) 595-7555
Fax: (805) 595-9508
Confidential Hotline
Our goal is to ensure excellent customer service. Our confidential hotline is available 24 hours a day, 7 days a week. Please report any concerns to us so that we may continue to improve our service.
This line goes directly to our corporate office. We cannot help with reservations.
(805) 994-1147
General Inquiries
This form is not used for reservations.