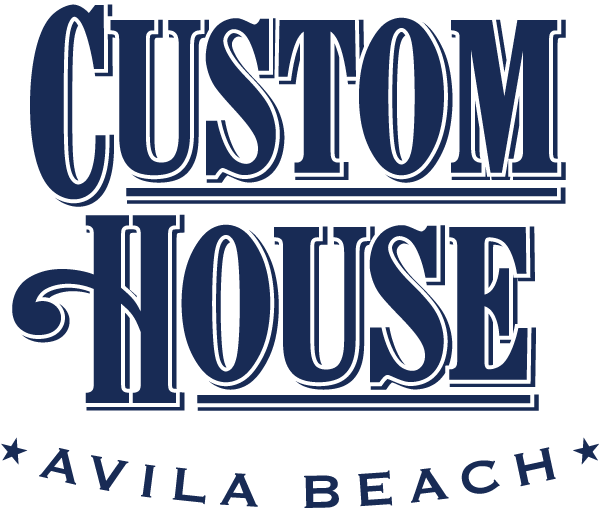 404 Front Street, Avila Beach
For your safety and the safety of others, a mask should be worn.
Open for Takeout
Monday-Thursday 11:00am-7:00pm
Friday 11:00am-8:00pm
Saturday 9:00am-8:00pm
Sunday 9:00am-7:00pm
Custom House Menu
Mission Pizza
Sunday-Thursday 11:00am-8:00pm
Friday & Saturday 11:00am-9:00pm
Mission Pizza Menu
Contact Us
We are located at 404 Front Street in Avila Beach, California.
Phone: (805) 595-7555
Fax: (805) 595-9508
General Inquiries
This form is not used for takeout orders.